So far the number of Americans killed because of Hamas attack on Israel is 27. This includes youngsters attending music festivals, a mother shielding her children, and many more.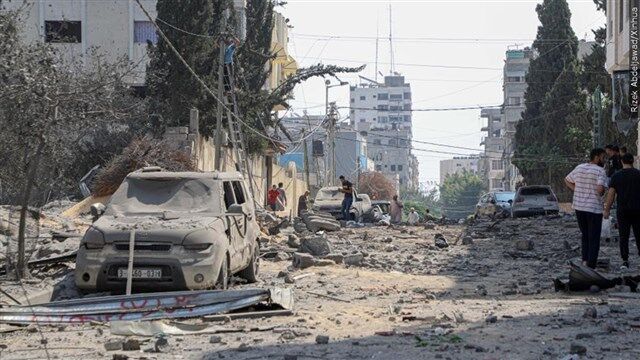 When gunmen from the Hamas terrorist group stormed the village Netiv HaAsara, bordering Gaza, among the numerous lives lost included 2 brothers Igal Wachs, 53, and Amit Wachs, 48. The brothers were dual Israel-American citizens and were part of the village's security team. They are believed to have been martyred defending their village. Among the two, Amit had a wife and 2 children.
Laor Abramov a 20-year-old New Jersey resident, lived with his mother, a U.S. citizen. He had gone to Israel to serve in the military. He was present at a party that was attacked by Hamas earlier this week and lost his life. His father David Abramov, a popular Israeli DJ announced that there would be no funeral and instead a private ceremony. However, their home is open to all those who want to show their condolences.
Daniel Ben was an Israeli American in charge of planning and managing a music festival in Israel to celebrate the Jewish holiday Sukkot. It was supposed to be an all-night event. Hamas gunmen barged into the event and killed all in their sight. Unfortunately, Daniel was one of those who lost their lives.
Deborah Martias, an idealist who wanted to improve the relations between Arabs and Jews similarly lost her life. Her father reported that the last time he was on a call with her, there was a sound of glass breaking and people speaking in Arabic. Martiah died protecting her son, whose age is not disclosed. Her son survived the gunshot.
Martiah had sent her son to a school that taught Hebrew and Arabic and he had hoped that one day both Jews and Arabs would work together to change history.
In response to these attacks, Israel has raided Gaza through airstrikes. According to the Palestinian Health Ministry, more than 6200 have been wounded and 1417 killed. The number includes 447 children.