A Hawaii couple, known as Bobby Fort and Julie Montague have been convicted of conspiracy, passport fraud, and identity theft after stealing the identities of deceased infants and living under these assumed names for decades. The case garnered attention due to allegations of espionage.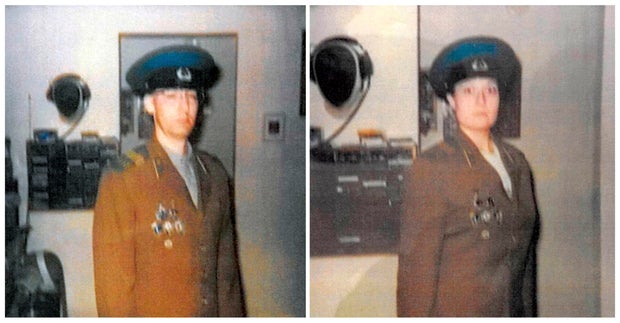 The couple had initially argued in court that their actions did not harm anyone. Assistant U.S. Attorney Tom Muehleck, at the start of the trial, revealed that the real Bobby Fort had been deceased for over 50 years, having lived for only three months. Julie Montague, born in 1968 with birth defects, passed away approximately three weeks after her birth. Both infants, Bobby Fort and Julie Montague, were buried in Texas cemeteries.
Prosecutors pointed out that the false identity of Bobby Fort made him 12 years younger than Primrose's actual age and was used to join the Coast Guard. Their trial, which concluded with a guilty verdict, was a relatively swift process, with the jury deliberating for about two hours only.
The couple's true identities- Walter Glenn Primrose and Gwynn Darle Morrison met in the same Texas high school and had substantial debts, which prompted them to change their identities. Primrose received a total of five U.S. passports under the name Bobby Fort, while Morrison obtained three U.S. passports using the identity Julie Montague, as stated in a criminal complaint. The charges against them carry penalties of up to 10 years in prison for false statements on passport applications, up to five years for conspiracy, and mandatory consecutive two-year terms for aggravated identity theft.
Early in the case, prosecutors introduced evidence that suggested more than just identity theft. Polaroids of the couple wearing what appeared to be authentic KGB uniforms were presented, along with an invisible ink kit, coded documents, and maps of military bases. However, their defence maintained that these items were related to an isolated incident where they wore the jackets for fun.
In contrast to the initial insinuations of espionage, the prosecutors eventually distanced themselves from such claims. Morrison's attorney, Megan Kau, asserted that they were not a spy. The case will proceed to the sentencing phase, scheduled for March, where the couple faces significant prison terms for their fraudulent activities.